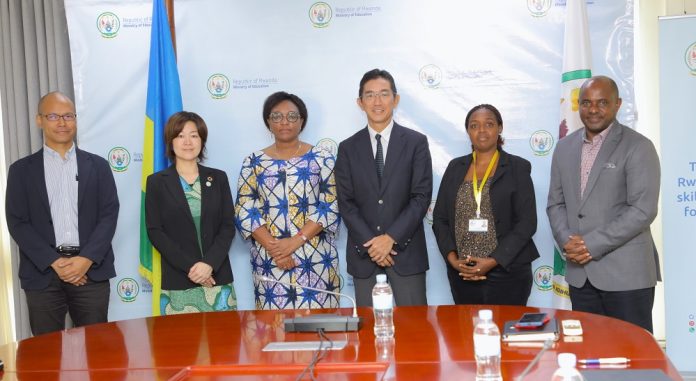 The Japanese Development Agency, JICA, has appointed Shiotsuka Minako as its Director in Rwanda, replacing Maruo Shin who had been in this position for four years as he left in February 2019.
Minako recently held talks with officials including the Minister of Finance and Planning, Dr Ndagijimana Uzziel, Minister of Technology and Innovation, Ingabire Paula, Minister of Education and Minister of Infrastructure, Dr Nsabimana Ernest.
This new director of JICA in Rwanda was already the director of the department for planning, management and peace building at JICA's headquarters in Tokyo, Japan.
Minako said that based on the relationship that JICA has built between itself and Rwanda, she will continue to implement the provisions and vision of this agency in participating in activities that change the lives and development of Rwandans in order to achieve the goals of sustainable development. and Vision 2050.
Maruo, who retired from JICA's management in Rwanda, said that "JICA will continue to support Rwandans in their development through their self-learning programs."
He continued, "Japan's experience and the way it has developed in recent years, can be used here in Rwanda. I hope that JICA can be a reliable partner of Rwandans in their development in the future."
During the four years he led JICA in Rwanda, Maruo Shin was able to carry out outstanding projects including 10 projects in the fields of transportation, agriculture, water, sanitation, education and technology.
There are also four financial projects including a loan of 91 million US dollars to be used in programs to combat malnutrition and obesity.
There are also at least more than 100 volunteers from Japan who came to Rwanda to help in imparting knowledge in different sectors.
More than 150 Rwandans have been given the opportunity to study in Japan, to visit that country in various programs to acquire knowledge through study tours and training.