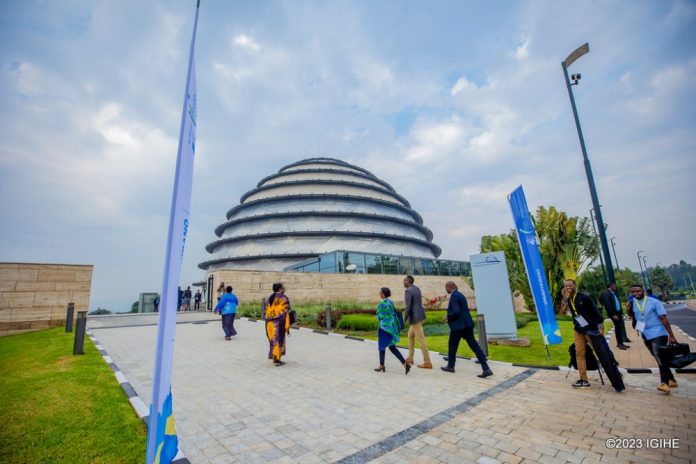 The Prime Minister, Dr Edouard Ngirente, said that the Government's program to help industries expand their operations so that they can replace imports will be extended for two years, while it was supposed to end in 2022.
He returned to it when he spoke about what was done after the last National Negotiation Conference in 2019. It was at a time when this meeting was launched on this Wednesday, after three years of absence.
The National Council of Negotiation meets at least once a year, and examines the state of the country's life and the unity of Rwandans.
However, it ended in December 2019, due to the impact of the COVID-19 pandemic.
Prime Minister Dr Ngirente said that at the last meeting more than 12 decisions were made that had to be made in one year, but due to Covid-19, many more were added.
He said that in the times of COVID-19 the economy continued to grow, due to the measures put in place.
He said that in 2021, the Economic Recovery Fund was established, with an investment of $350 million, which will be implemented in two phases.
In the first phase, more than 101 billion Frw were given to the private sector in various sectors of the economy, in order to facilitate business.
Sectors that have been given these funds include hotels, businesses, transport, agriculture and others.
He continued, "In the second phase, more than 48 billion Frw have been allocated, and this program is ongoing. The funds are intended to help the private sector continue to recover from the effects of COVID-19, as well as to expand their investments."
He also said that the Government has established a plan to develop the economy in the country, called Manufacture and Build to Recover.
It is a program that aims to develop the industry in the country, with the aim of replacing what was imported, and more of it is done inside the country.
He continued, "This program was supposed to end in 2022, and now we have confirmed that it will be extended last month, and it will be extended for another two years."
It is a program that aims to facilitate the start-up of industries and large-scale construction projects and to help existing industries expand their activities, in order to be self-sufficient, by reducing imports.
He continued, "This program focuses on increasing investment in the industry and construction sector, and has invested in 106 projects, with a value of $1.8 billion, which is expected to provide employment to more than 36,000 people."
The President of the Republic convenes and directs the National Meeting of Negotiations, and determines the participants.
The conclusions of the Council are submitted to the relevant institutions in order to better organize the work that serves the people.
Apart from those who participated in the meeting in Kigali Convention Center, Rwandans also gathered in Rubavu, Kayonza, Gisagara, Gicumbi and Brussels in Belgium.