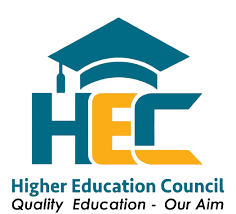 The Higher Education Council (HEC) wishes to inform the public that the Republic of Korea, through the Korea International Cooperation Agency (KOICA), has offered additional Masters and PhD Program scholarships for the 2023 KOICA Scholarships Program: (i) Masters: Trade and Industrial Policy, Urban Development, Agricultural Economic, Agricultural Engineering, Sustainable Regional Development, Policy Competency based on ICT Convergence, Water Resource Management, Energy Policy, Global Health Security and Agricultural Production and (ii) PhD: Agricultural Production, Global Health Security.
Interested candidates should submit of the following documents:
| | | |
| --- | --- | --- |
| Documents required by HEC | Documents required by KOICA | Documents required by UNIVERSITIES |
| 1. Application letter addressed to the Director General of HEC clearly indicating the level applied for and course a lied for | 1. KOICA application form | 1. University application form |
| 2. National ID or valid passport | 1. Recommendation letter from applicant's Government | 2. Required documents by the University |
| 3. Curriculum Vitae | 2, A scanned copy of an a licant's ass ort | |
| 4. One 1 recent ass ort size hoto | | |
| 5. Original notified certificate and transcri ts | | |
| 6. Recommendation from the em 10 er | | |
HEC documents and KOICA documents should be submitted online via HEC MIS.
University documents should be submitted separately in different sealed envelopes.
Only pre-selected candidates will be contacted to submit the original University documents to KOICA Rwanda Office.
Please check the University program information on the KOICA CIAT website and for more submission guidelines: https://www.koica.go.kr/sites/ciat/index.do
24 March 3:00 PM. Please refer to the official SNS below to access the meeting
Higher Education Council
Quality Education – Our Aim
Government Nomination: Be a Government employee with a minimum of 2 years of experience in the field of study and officially nominated by the Government.
AGE: (Preferably) be under age 40 as of February 1, 2023.
Health: Be in good health, both physically and mentally.
Those with disabilities, but in good mental and physical health are eligible to apply.
Those with severe illness are NOT ELIGIBLE to apply.
Level of Education: Have completed a Bachelor's Degree or an equivalent to College/University level educational background.
English Proficiency: Have a good command of both spoken and written English in order to take classes conducted entirely in English and to be able to write academic reports and theses in English.
Not be a person who has withdrawn from KOICA's scholarship program. A person belonging to the institution in which candidate submitted false documents and returned to his/her country arbitrarily in the middle of SP program cannot apply.
Have not participated in KOICA scholarship program or any of the Korean Government's scholarship programs before and other qualifications from the University you are going to apply (refer to the PI).
The offer covers all costs of study including airfare of one round-trip, tuition fees, fees for extra-curricular activities, monthly allowance, accommodation, settlement allowance, scholarship completion grants, and insurance. Any other extra expenses that are associated, or which may arise in due course will be covered personally by the candidate.
10. Applications are submitted online through HEC MIS using the link: https:/_/mis.hec.gov.rw/system-login.
11. The nominated candidates will be requested to fill out the KOICA document and University document and submit them to KOICA Office in a sealed envelope.
Application deadline: 01/04/2023.