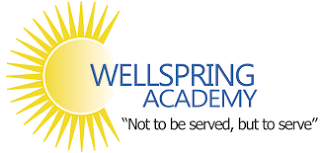 Cambridge Coordinator and CIE Exams Officer at Wellspring Academy | Kigali:Deadline :10-07-2023
Job Announcement
THE POSITION OF A CAMBRIDGE COORDINATOR AND CIE EXAMS OFFICER
Job Description:
Wellspring Academy is an international Christian School with a Vision to produce a new generation of servant leaders to bless Rwanda and display the best of Rwanda to the world. The school is currently hiring a Cambridge Coordinator and CIE exams Officer..
This person is expected to work successfully with a range of students, be verse in research-based practices and seek to become part of our learning community.


Duties and responsibilities
Coordinate the academic syllabuses for Cambridge secondary One, General Certificate of SecondaryEducation (IGCSE) Advanced subsidiary (AS) and advanced level.
Manage Cambridge Assessment international Education (CIE) direct examinations website for running and processing of syllabus entries.
Plan for Cambridge exams, work on the sitting arrangements & monitor candidates during examinations and ensure those who need special considerations are attended to according to Cambridge procedures & expectations.
Act as the point of contact between Wellspring Academy and the examinations board (Cambridge Assessment International Education ) with all all sorts of communications and updates.
Advise the school on Cambridge professional development workshops offered by Cambridge Assessment International Education for Wellspring Academy teachers to attend and grow professionally.
Advise subject teachers on changes made on the syllabus and syllabus components by Cambridge Assessment International Education
Manage candidates' results on the Cambridge website by providing candidates with login details for their results and further assist them for inquiries which may arise.
Help candidates process results' appeal and details amendments for cases which may arise.
Be responsible for sending of courier (examinations) to Cambridge and receiving all the parcels from Cambridge Assessment international Education.
Train invigilators on professional running or management of the examinations at Wellspring Academy
Make entries concerning candidates doing exams in a particular session, enter the Internally assessed Components (Marks), enter the Predicted or forecasted grades for all students etc
Be in charge of all things related to International exams between Wellspring Academy and Cambridge Assessment international Education.
Reporting
A Cambridge Coordinator and CIE exams Officer reports directly to the School Principal.
Professional Qualifications:
Possession of a bachelor's degree in education is required, Masters degree is preferred.
At least three years of teaching experience in an International school with Cambridge System or in service as a Cambridge Coordinator and/or academic counselor.
Expected experience and skills:
Minimum of TWO years of experience assuming similar responsibilities in an international program (CIE preferred).
Minimum of FOUR years of teaching experience with relevant Cambridge professional training for teaching and assessment in an international program (CIE preferred).
Practical computer skills of Microsoft office package ( Word, PowerPoint, Excel)
Personal and spiritual qualities
A strong relationship with Christ and a desire to grow in his/her faith
Passionate with education and love for children
Excellent interpersonal skills (enjoys working with people, encouraging, sharing ideas, motivating and a positive mind)
Practice principles of Christian growth including prayer, study, witnessing, and discipleship.
Physical, mental and health fitness to perform the duties and responsibilities.
Employment contract
One year employment Contract on a full time basis thereafter it becomes an open ended employment Contract upon a successful completion of the first year period which includes a three month probationary period.


How to apply:
Interested candidates should visit our school website www.wellspringacademy.org then go to join our community and fill the form " Job opportunities at Wellspring Academy"
Closing date for applications: July 10th, 2023
Provisional dates for interview: The week of July 17, 2023
We thank all candidates for their interest in working with the Wellspring Academy, but due to large numbers of applications, only successfully shortlisted applicants will be contacted for the interview.
Thank you for submitting your application
Stephen Rudakemwa
School Principal